Spiced Apple Galette
The perfect dessert on these cool winter evenings.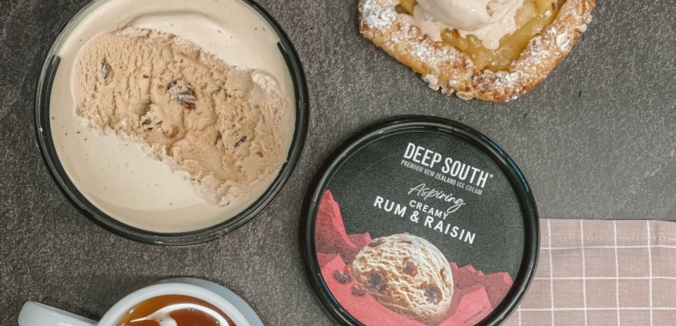 Ingredients
Flour

1 & 1/2 Cups

Salt

1/4 Teaspoon

Unsalted Butter (Frozen)

8 Tablespoons

Greek Yoghurt

1/4 Cup

Cold Water

1/4 Cup

Lemon Juice

2 Teaspoons

Stewed Apple

( 3 apples, sugar, cinnamon stick, star anise, cloves & maple syrup)

Ground Almonds

1/2 Cup

Flour

1 Tablespoon

Sugar

1/4 Cups
Method
For the Crust:

Place flour & salt into a food processor, pulse twice to combine. Add frozen butter and pulse again until combined. Transfer mixture to a large bowl & add yogurt, ice water & lemon juice!
Using a wooden spoon, form the dough into a ball, wrap in glad-wrap and store in the freezer for 20 minutes.

For the Filling:

Stew apples: Start by peeling and chopping 3 apples place them into a small pot over a low heat with 1/2 cup of water, 2 tablespoons sugar, 1 cinnamon stick, 1 star anise & 3 whole cloves. Once apples are soft & tender, remove from heat & let cool. Meanwhile, add a couple tablespoons of maple syrup to the left over juice from the apples & reduce to make a spicy sweet syrup to pour over your galettes.

Mix ground almond, flour & sugar in a bowl.

On a well floured surface, roll the chilled dough into 3 circles leaving a 2-inch border, spread the almond meal mixture evenly over the dough.

Arrange stewed apple over the mixture fold over the edges of dough, whisk together egg yolk and water brush over the crust.

Sprinkle with raw sugar & bake for 20-30 minutes at 200 fan bake.

Serve with a generous scoop of our Deep South Aspiring Rum and Raisin ice cream & a drizzle of spiced maple.