Find your nearest scoop
Never settle for average again. Use the map below to locate your nearest Deep South retailer or scoop provider to make sure you're never stuck with mediocre ice cream again.
When only the best will do.
Available from selected supermarkets including:
New World
Pak n Save
Four Square
Fresh Choice
SuperValue
Countdown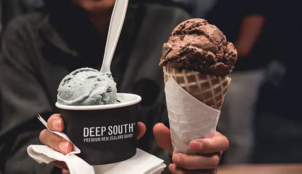 Our award winning history
We started making ice cream way back in 1978. Today, we still use some of the same traditional recipes that have gotten the Kiwi 'lick of approval' for years. It's proven too, by all the awards we've scooped up through the years. It all comes down to our passion for using the best ingredients to create a choice range.