S'mores Cheesecake Cups
Our Deep South Aspiring S'mores Ice Cream is pretty delicious on its own, but these S'mores Cheesecake Cups take it to a whole new level.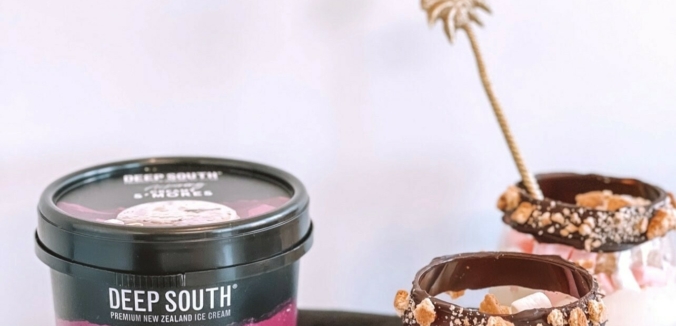 Ingredients
Super Wine biscuits

1/2 Packet

Butter

30g

Cream Cheese

200g

White chocolate (melted)

100g

Cream

1/2 Cup

Vanilla Bean Paste

1 tablespoon

Mini Marshmellows

1/2 cup
Method
Blend biscuits, add melted butter & sprinkle into the bottom of your favourite glass.

Using a blender whip together cream cheese, vanilla, melted white chocolate & cream. Pour into the glass on top of the biscuit base

Sprinkle mini marshmallows on top & place in the fridge to set.

To serve, add a big scoop of Deep South Aspiring S'mores ice cream.