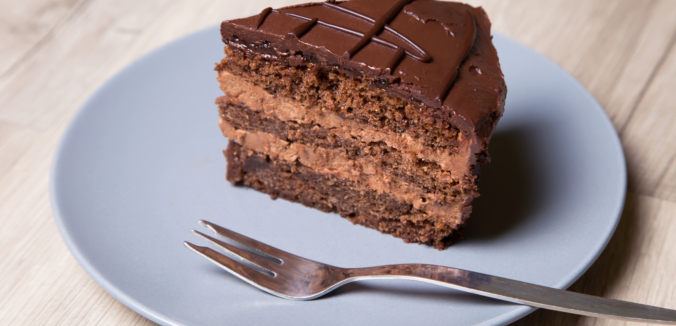 Ingredients
Water

1 1/2 cups (375mL)

Unsalted Butter, Chopped

190g

Cocoa, Sifted

½ Cup (50g)

Plain (All-Purpose) Flour, Sifted

3 Cups (450g)

Teaspoons Bicarbonate Of (Baking) Soda, Sifted

1½ Teaspoons

Caster (Superfine) Sugar

3 Cups (660g)

Eggs

3

Buttermilk

¾ Cup (180ml)

Vanilla Extract

1½ Teaspoons

Deep South Vanilla Ice Cream

1 Scoop

Unsalted Butter, Softened

100g

Cream Cheese, Chopped

500g

Icing (Confectioner's) Sugar Mixture, Sifted

2 Cups (320g)

Cocoa, Sifted

½ Cup (50g)
Method
Preheat oven to 160ºC (325ºF). Place the water, butter and cocoa in a medium saucepan over medium heat and stir until the butter is melted. Place the flour, bicarbonate of soda and sugar in a bowl, add the cocoa mixture and whisk to combine. Add the eggs, buttermilk and vanilla and whisk to combine. Divide the mixture between 2 x 20cm-round lightly greased cake tins lined with non-stick baking paper. Bake for 65–70 minutes or until cooked when tested with a skewer. Allow to cool in the tins for 10 minutes before turning out onto wire racks to cool completely.

To make the frosting, place the butter and cream cheese in an electric mixer and beat for 6–8 minutes or until pale and creamy. Scrape down the sides of the bowl, add the icing sugar and cocoa and beat for a further 6–8 minutes or until pale and fluffy.

Trim the tops from the cakes and slice in half horizontally. Place one cake layer on a plate and spread with ¼ of the frosting. Repeat with remaining layers and frosting. Serve with a scoop of vanilla ice cream.